The M.Eng. in Energy Systems program is a non-thesis, non-research degree program. Applicants must hold either a bachelor's or master's degree in natural sciences or engineering. In addition, applicants must have at least a 3.0 or higher GPA in their last two years of undergraduate study.
International students whose native language is not English must submit TOEFL or IELTS Exam Scores.
How to Apply
Complete the university's Online Application including your Statement of Purpose and Resumé. (See guidelines for those documents on this page.)
Pay the application fee – $70 for US citizens and permanent residents and $90 for international students. Application fee must be paid using a credit card through the online application and is non-refundable.
Submit unofficial transcripts for all completed university coursework with the Online Application. Official transcripts will be required upon admission and acceptance to the program and sent to College of Engineering Energy Systems Graduate Program, 403 A-2 Engineering Hall, 1308 West Green Street, Urbana, Illinois 61801. Electronic transcripts should be sent to Amy McCullough at amccul2@illinois.edu.
Submit a Statement of Purpose. This is a part of the online application form. This statement should include your background and goals as they relate to Energy Systems. It is good to include any past work history, your interests, and reason for pursuing a graduate degree in Energy Systems. Generally a statement of purpose is between one and two pages.
Submit your resumé. This is a part of the online application form. Your resumé should address your education, job experience, remarkable achievements, publications, organizations, awards, and leadership experiences.
Submission of 3 Letters of Recommendation. Individuals writing letters of recommendation on your behalf should submit their letters through the online application system.
All applicants whose native language is not English are required to submit the results of the Test of English as a Foreign Language (TOEFL) or International English Language Testing System (IELTS) as evidence of English proficiency. Official scores are required to be submitted directly from TOEFL/ETS or IELTS. For more information, please visit English Proficiency Requirements. Please note: TOEFL or IELTS scores must be less than two years old from the first day of class at the proposed term of entry in order to be valid. International students may check to see if they are exempt from this requirement based on their country of citizenship.
Check your status of your application materials to ensure all materials have been submitted.
All parts of the application, including the application fee, must be received by the application deadline. Late applications may not be accepted. In addition, incomplete applications will be subject to denial. In addition, all admission decisions will be communicated via email to the email address provided in the application.
The GRE is not required.
Questions about how to apply? Contact us.




Admission Decisions
The Admissions Committee carefully reviews and evaluates all complete applications.
All admission decisions will be communicated via email to the email address provided in applicant's application. Additional certification or documentation may be required from applicants who are recommended for admission in order to process the admission recommendation with the Graduate College Admission Office.
Applicants who are recommended for admission will need to submit an official final transcript (which shows completion of all courses and degree awarded) upon final review by the Graduate College Admission Office.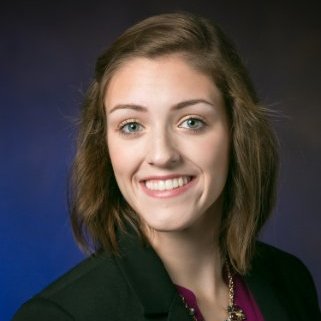 Hear from our alumni
"The Energy Systems program at the University of Illinois allowed me to continue my education in a field I am passionate about – renewable energy – while learning a specific skill set to be a successful electrical engineer in the renewable energy sector."
Cassie Arenz
Mitsubishi Power Americas (MEng 2016)